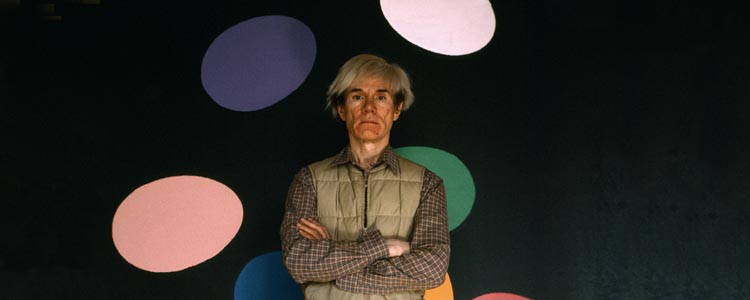 Andy Warhol
Andy Warhol, pseudonym of Andrew Warhola Jr, was an American painter, sculptor, director and even actor. He was born on August 6, 1928 in Pittsburgh (USA).
Right from the start, the artist showed an enormous talent for art and, in fact, decided to study advertising art at the Carnegie Institute of Technology in Pittsburgh.
Immediately after graduating from the Institute of Technology you decide to leave Pittsburgh and move to New York where you start working in the advertising world for some important fashion magazines.
The artist will live his entire life in New York having to suddenly on February 22 1987 at the age of fifty-eight.
After his death, numerous objects belonging to the artist were sold at auction.
With the proceeds from these sales, it was decided to finance the Andy Warhol Foundation for Visual Arts. The Foundation, desired by the artist himself, has achieved the objective of supporting and encouraging contemporary artistic production and continues its activity at full speed even today.
With the death of the artist, the prices of his works rose dramatically making him the second best-selling artist in the world.
To date, it is probably the artist of the twentieth century who has most influenced contemporary art and culture. Thanks to this work Andy Warhol has in fact the possibility to access the culture of the American mass of the sixties.