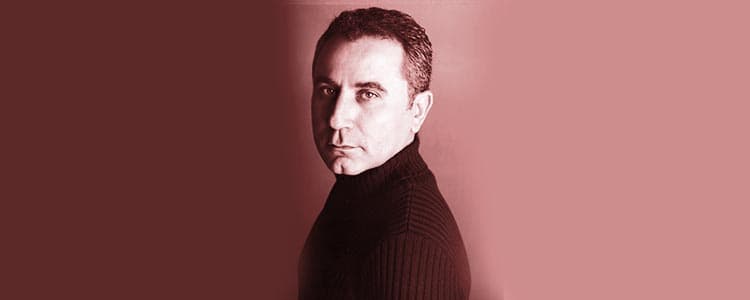 Pietro Del Vaglio
He graduates in 1985 at the Accademia delle Belle Arti (Academy of Fine Arts) in Naples. Consultant for the costumes and the scenes for the opera "L'histoire du soldat", directed by Roberto de Simone, broadcasted by Rai Uno TV channel. He moves to Rome where he continues the counselling collaboration for the costumes and the scenes ("Don Giovanni" for the theatre La Scala, collaboration with Arturo Brachetti).
In 1987 he begins his career in the design world as a designer for the company Mazzoli in Brescia and for the company Dassi in Lissone. In 1991, he opens his own interior design and design studio in Naples. The inauguration event is a part of the "Neapolitan days devoted to design", organized by the architect Almerico De Angelis, current director of the MODO magazine. In 1991, he starts the collaboration with the company Arcon in Bologna as artistic director, creating, 3 years later, the well-known armchair "Grace". In 1995, the armchair GRACE is exhibited at the Architecture and Design Museum in Chicago, at the exhibition dedicated to the 25 most interesting seats of the last 25 years (among the designers Philippe Starck, Tonucci, etc.). He moves to Florence for good. His collections are exhibited on the occasion of the openings of several show rooms in Europe, in Moscow and in the USA. Meanwhile, he continues his activity as an interior designer, working even for celebrities (he designs the interiors for Anna Falchi's house).
In 2002, after the presentation at the "Salone del Mobile" exhibition in Milan, he concentrates on his project, that is the Pietro Del Vaglio Collezioni.