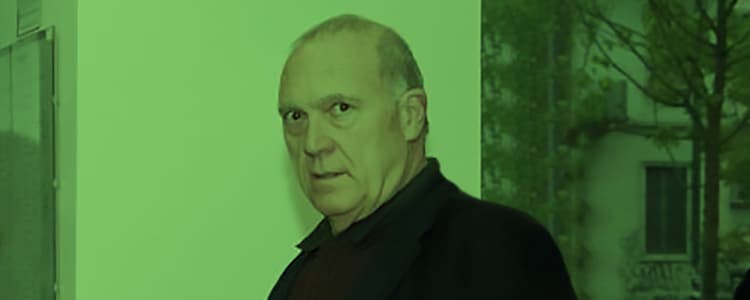 Sandro Chia
Who is it.
Born in Florence in 1946. After the Institute of Art and the Academy of Fine Arts he travels in Europe and the East. In 1970 it was a Rome, where in 1971 his first solo show took place; from this moment on one of the most brilliant careers of Italian contemporary Italian art begins with exhibitions, retrospectives and works permanently in museums and galleries around the world. In 1982 it was a New York city, where it would stop for about twenty years. Among his most important personal exhibitions: Royal Academy of London (1981); Stedelijk Museum, Amsterdam and Guggenheim, New York (1983); Metropolitan Museum, New York (1984); National Gallery, Berlin (1984, 1992); then Paris (1984), Dusseldorf (1984), Antwerp and Mexico City (1989); Palazzo Medici Riccardi, Florence (1991); and again Karlsruhe (1992) and Palm Springs (1993); Villa Medici in Rome (1995); Palazzo Reale, Milan (1997), Boca Raton Museum of Art, Florida (1997); Civic Gallery, Trento (2000); Palazzo Pitti and National Archaeological Museum, Florence (2002); Cathedral of S. Agostino, Pietrasanta (2005). In 2010 it is the great retrospective at the National Gallery of Modern and Contemporary Art in Rome curated by Achille Bonito Oliva. Recently (2011-2012) he was present at the Transavanguardia exhibition at the Palazzo Reale in Milan curated by Bonito Oliva, in various solo shows in Bologna, Milan, Modena and in numerous group shows throughout Italy. Today he lives between Miami, Rome and Montalcino.
What does he do.
He is one of the most important members of the Italian Transavanguardia together with Clemente, Cucchi, De Maria and Paladino, a movement theorized by Achille Bonito Oliva and controlled by the immediacy of the pictorial sign, combined with the power of a chromatism often with violent colors. In Chia this is combined with the profound inspiration he draws from the great past: Tiziano, Masaccio, Tintoretto, Lotto, Michelangelo, but also from his contemporaries De Chirico, Lèger, Cèzanne, Picabia, Chagall; a great "baggage" that the artist absorbs and reworks personally, thus creating his unmistakable figures, massive and compact, characters almost suspended between heaven and earth but living in their richness of color, a color that Chia literally holds "in hand" with force, modeling it now in a light way now in a powerful way. The bodies are vital and sensual, their monumentality is lively and exuberant. In addition to painting, the Maestro also dedicates himself to sculpture, engraving, illustration (for works by Alda Merini, Beppe Fenoglio and Gabriel Garcia Marquez), ceramics.
Highlight.
Today he lives in Miami, Rome and in the Romitorio Castle of Montalcino, where he has also been producing prestigious wines since 1987, including the world famous Brunello wine. He has exhibited at the Paris Biennale, the San Paolo Biennale and in various editions of the Venice Biennale. In 2003, the State purchased three important works for the Senate collection and, in 2005, two monumental sculptures were placed in front of the main headquarters of the Province of Rome.
Some Works