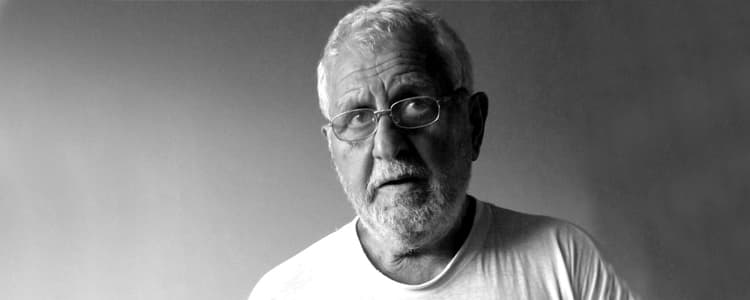 Paolo Staccioli
Born in Florence in 1943, Paolo Staccioli began his experience as an artist in the seventies, making his debut as a painter and soon making himself known locally. At the beginning of the nineties the need to experiment with new expressive languages ​​pushes him to Faenza, in the workshop of a local ceramist, Umberto Santandrea, where he learns the techniques of this art. It is here that Staccioli realizes his first vases, first with the glazed ceramic technique, then experimenting with "reduction" cooking, which allows him to obtain extraordinary effects of iridescence and shine.
Having obtained absolute mastery of the craft, Staccioli sets up a laboratory in his Scandicci studio, near Florence, where he continues to independently and daily measure himself against the use of fire and copper oxides, giving life to a myriad of vases that he covers with fantastic pictorial tales, definitively fixed by the glazing luster.
Among the most recent experiences are the participation in the exhibition Memories of the Ancient in the art of the twentieth century held in 2009 at the Museo degli Argenti in Palazzo Pitti in Florence and personal exhibitions in Washington at the Italian Embassy (April 2009), in Paris at the Selective Art Gallery (September 2009), in New York at the Spazio 522 and at the Kens' Art Gallery in Florence (both in the spring of 2010). In September 2010 one of his staff was held in Pomarance, where soon a bronze warrior will be placed in front of the town hall.