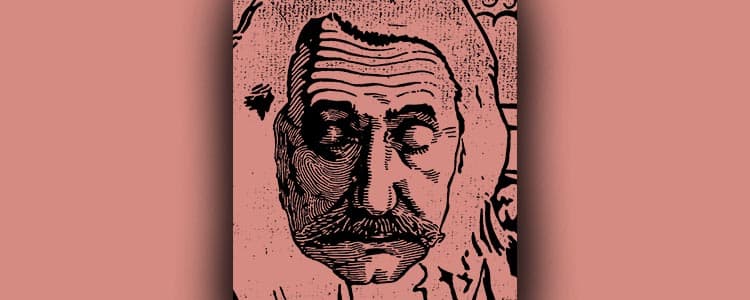 Ettore Sottsass
Ettore Sottsass was born in Innsbruck, Austria, in 1917. In 1939 he graduated in architecture at the polytechnic in Turin.
In the postwar period he moved to Milan where he opened a professional studio of architecture and design. Already in the early fifties his international role in the renewal of planning culture was recognized. In 1958 he began cooperating with Olivetti as a design consultant which lasted more than twenty years. In 1959, among other things, he designed the Elea, the first Italian electronic calculator for Olivetti, and afterwards, several peripherals, machines for calculation systems and electric and portable typewriters, such as Praxis, Tekne, Editor and Valentine. During these years he started a long research on the use of ceramics to give form to objects conceived as catalysts of perception and cultural and psychic attention, that was able to urge the conscience of their gestures with their presence, and of attitude as regards the gestures which are performed using them.
In the 1950's his cooperation as a design consultant with Poltronova increased such that he realized an experimental furniture series in laminated plastic with coloured strips, called Superbox, and another series in printed fibreglass, well-known as Mobili Grigi. In 1967, together with Fernanda Pivano and Allen Ginsberg, he founded the vanguard magazine Pianeta Fresco, for which well known leading American and European authors collaborate. In 1972 he participated in the exhibition "Italy": the New Domestic Landscape" organized by the Museum of Modern Art of New York. His works, ceramics and furniture are present in the collections of the most important museums, such as the MOMA of New York, the Denver Art Museum, the Stockholm National Museum, the Glasgow Art Gallery Museum, the Montréal Museé Des Arts Décoratifs and the Pompidou Centre of Paris, which dedicated him a wide retrospective show in 1994.
Ettore Sottsass continues his personal research activities with projects, writings, drawings and the creation of furniture, objects and architecture.
Some Works