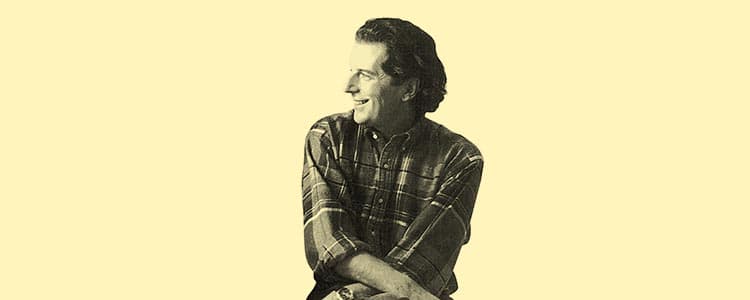 Fabio De Poli
He was born in Genoa in 1947, lives in Florence. In 1964 he attends the School of Arts in Florence and gets the specialisation in advertising graphics under the guide of Lucio Venna. At the beginning of the 70s he produces a series of works that Renato Barilli defines "rich art": I ricordi londinesi [London memories], Stivani Gallery, text by Renato Birilli, 1973.
in 1998 he exhibits with Mario Ceroli in Sala d'Arme –Palazzo Vecchio in Florence, Due atti unici. In 1999 Gillo Dorfles and Paolo Minetti present in National central library in Florence his artist book Pour Moi.
He realises he first virtual exhibition, "The most beautiful art exhibition in the world".
In 2000 he takes part to the "Archivio della Biennale delle Arti del Mediterraneo" [Archive of the Biennial of Mediterranean arts] in Salerno. He is present in paper museum in Pietrabuona (Pescia). He exhibits in Livorno, Bottini dell'Olio, "Le stanze della meraviglia" (catalogue, Guastalla edition). He realises a collection of 50 original collages for Fiditoscana.
In 2002 he is mentioned in the volume history of Italian Art of the XXth century, Bora edition, edited by Giorgio di Genoa. One small sculpture is exposed in the museum of Parco in Portofino. In Motrone, for Casafarsetti, he realises the performance Ibis and George. In Florence, Palazzo Vecchio, in occasion of "tribute to Monicelli" re makes an affiche of the film Parenti Serpenti. Hr delivers a work dedicated to September 11th to American consulate in Florence. He opens at Palace Hotel in Vasto a space for art directed by Nicola Cucinieri, and realises a permanent exhibition of 63 new works "Ritratto continuo".
In 2003 in Milano, he realises an anthology to Farsetti Art gallery. In Vasto he realises two external mosaics with 100 sqm surface on a house designed by Studio Dearch.
In 2004 he starts cooperation with Gianni and David Overi and designs a collection of furniture for Mirabili art of living. He presents unpublished works in the Galleria Mirabili in Florence.
In 2005 he designs a 60 m long glass wall for the new hospital Meyer in Florence. For Comune di Pistoia he presents a great work "Parlarsi". He places in Viale Verdi in cooperation with Mirabili a coloured iron sculpture "RossoAirone" dedicated to Comune di Montecatini. Together with Andrea Rauch he writes three books for children "Notte di luna" (winner of Andersen prize), "Zan-denti" and "Pinocchio" Volo edition – Florence.
In 2006 he realises the prize "Capalbio Cinema". He makes the sculpture GEORGE for comune di Fiesole to be placed in Piazza Mino, for Christmas 2006.
in 2007 he designs the glass wall of the new Museo della Resistenza in Siena. He takes part to the exhibition MIRABILI art of living – auteur beds, ICF Trading Bologna, in occasion of ARTEFIERA in Bologna