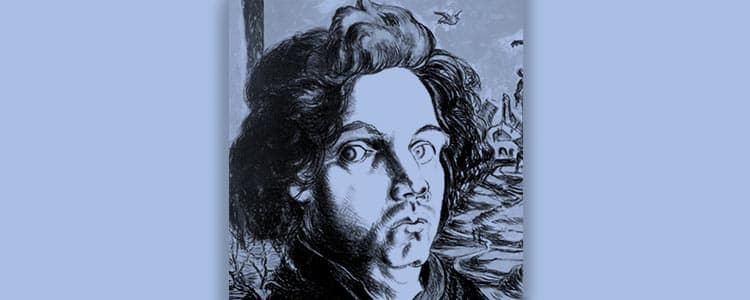 Roberto Barni
Barni: a few fragments of an autobiography.
"This biography is an autobiography for signs, the use of the third person is a choice made to distance me from the episodes which marked my internal journey ".
"Roberto Barni was born in Pistoia on September 30th, 1939. He has very precocious memories; at about three years of age he sees the moon, the sparks and flames on the bombed town by night. Near his childhood house runs a wide river, where the animals used to graze between stones and puddles that speckled the sky ".
"In 1952 he was introduced to oil colours, spending the winter evenings painting, which gave him great luck. He supposed that he will not have been able to do without it. In 1959 he painted the first abstract paintings, using a lot of materials: wood, paper, photography".
"He uses technical drawings and with industrial colours paints big particulars of town topography. On collages made of newspaper he draws contours of vast territories. From '64 to '66 he painted wide and beautiful campitures like the xylography of big landscapes. Since 1967 he has been painting ambiguous three-dimensional forms on white cloths with metallic colours and red rusty colours; these are attempts to arrive at a non-mimetic space and sometimes to pass over to concrete space. It is in this way that a void appears to him which asks to be filled expressively and symbolically."
"The idea of embodying metaphors in space convinced him to create Servi Muti in bronze, a kind of existential concretion of waiting. Many themes move from painting to sculpture and vice versa "
"While he was working on a masterpiece, a grasshopper decided that the best place to spend the winter was on the painting. Even though the scurry of the brushstrokes is still there, attached firmly, the winter solstice has already passed".
Roberto Barni 1999
Some Works